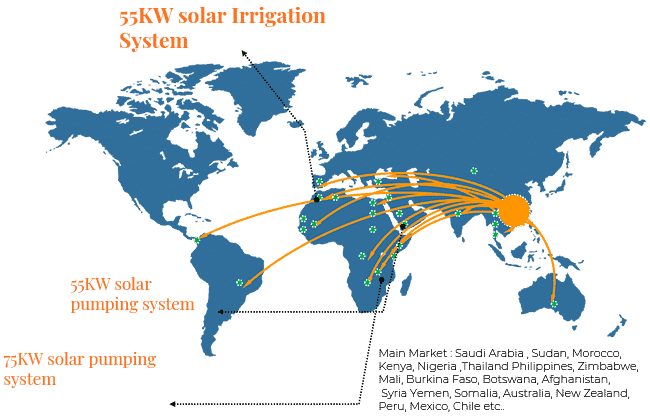 10000+ Sold and Installed Worldwide
Hober has rich experience to offer high cost-effective products and integrated energy solutions. In the past 11 years, the solar products are used in over 60 countries and areas , such as 300 watt solar panel and 500 watt solar panel. The stable operation & excellent performance are universally recognized by users around the world.
How We Work and Make it Real
We will need your building drawing or photo to design Solar Pump System  solution of quantity, and routing online.
We will help you to select the most economic and effciency solar pump or solar pump inverter meet your requirement.
We will provide remote or local technical training to help you get the Solar Pump System work.
We provide solar pump installation online or on site technical support. we will analyze the cause of the failure through videos and pictures.
Save Your Time, Money & Labor,
Irrigating Your Farm All Year Round!
Through Creativity, Integrity & Innovation