Solar pumping system offer smarter and viable ways to deliver reliable water supply for farm, households, Schools and Communities. In addition to reducing energy costs to zero, operating costs are also extremely low especially in solar agricultural water pumping system . This, ultimately, is what keeps the solar pumping solution economically sustainable and in operation long term.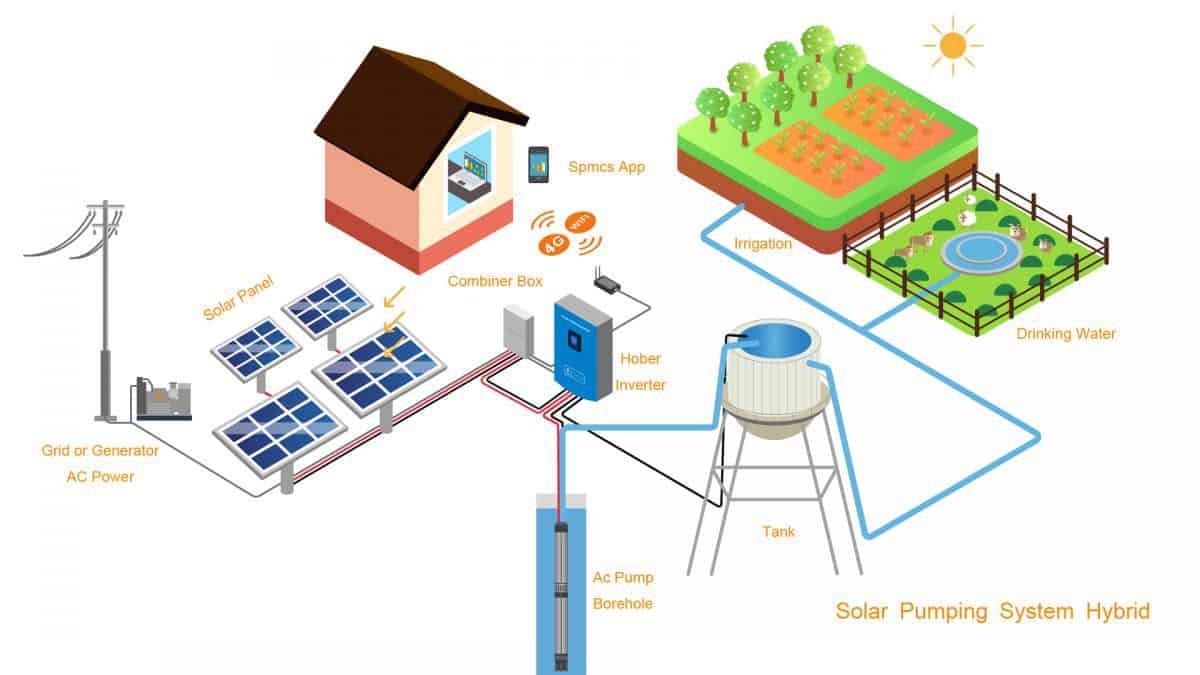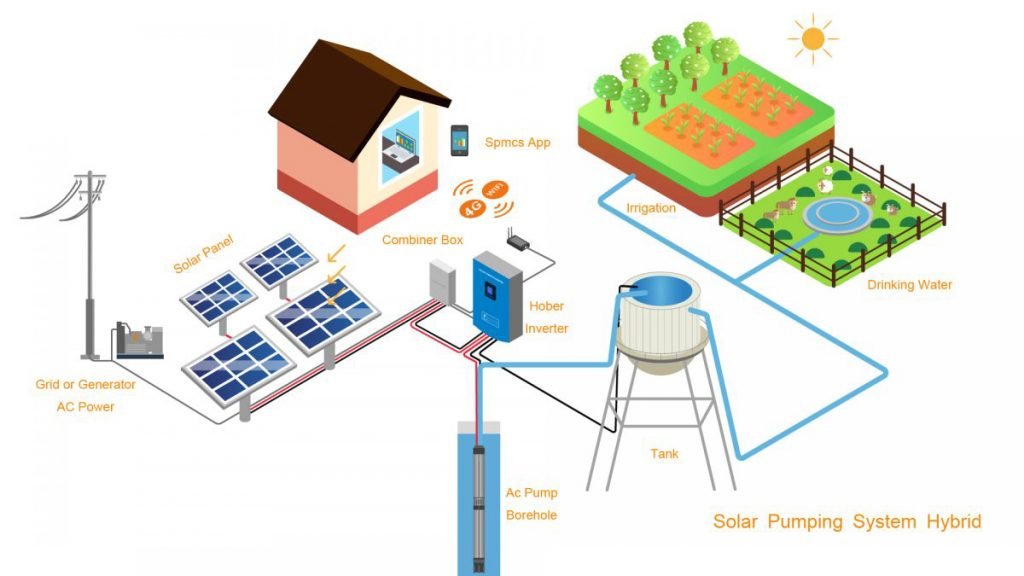 MPPT algorithm for submersible pump , PID algorithm for surface pump.
MPPT algorithm
Hober Technology MPPT multi criteria method is a patent algorithm of dynamic VI maximum power point tracking, which has fast response speed and good operation stability. It can make full use of solar energy to solve the problem of poor tracking effect and unstable operation of the traditional MPPT method when the sunlight intensity changes rapidly, even causing water hammer danger, and prolonging the service life of the system.
PID  algorithm 
The controller's PID algorithm restores the measured speed to the desired speed with minimal delay and overshoot by increasing the power output of the engine.
Hybrid DC and AC input , solar priority
Solar power and AC power hybrid input at the same time , and the solar power is priority. When the solar power insufficient, AC power will be supplement rest power automatically , and inverter shows hybrid on; when the solar power recovery, the inverter will automatically only take power from solar power, and LCD screen shows hybrid off..
The hybrid function is to solve the situations that solar power insufficient or no output in the early morning, evening and rainy days, but required the pump output rated water.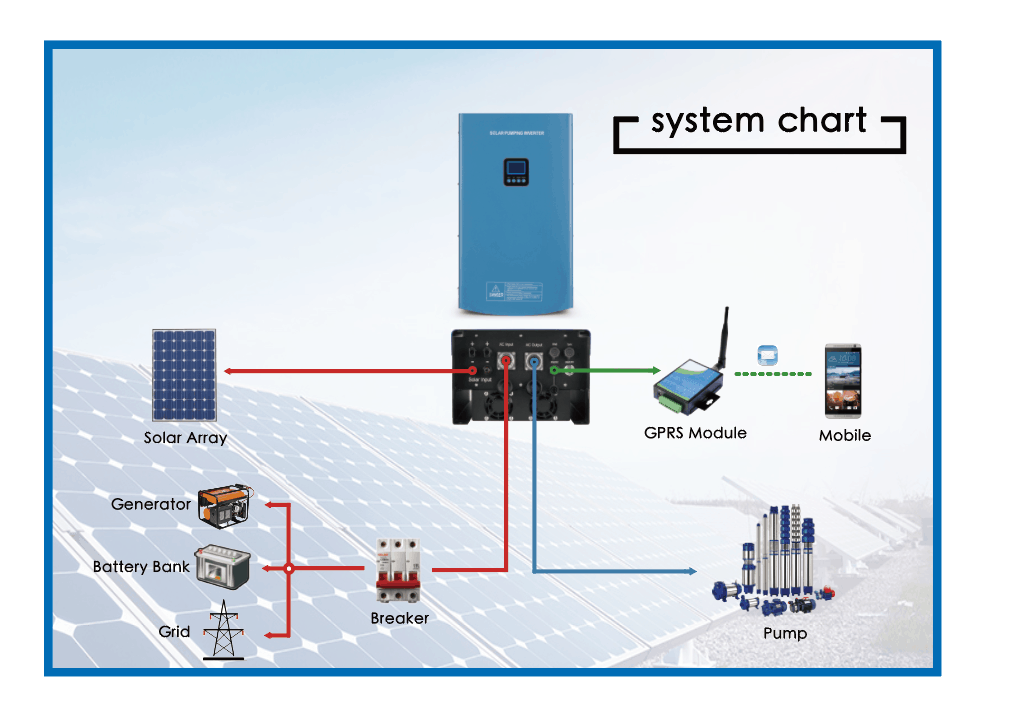 Solar pump inverter protection
The best protection of solar pumping inverter by ARM cpu: Solar input + ,- reverse input,  ac output wire disconnect/ pump  disconnect, pump coil or Pump Wire short Circuit, Pump Over Current (blocked running or Check value stopped by hurge pressure)or Over Rated Power of Inverter,  no water input to the pump(pump dry run), Solar low power output at morning and Evening .,etc
Comprehensive Protections:
Soft start
DC Input Anti-reverse
AC Input/Output Phase lost(3Phase)
AC Output Short Circuit
AC Output Unbalance (3Phase)
Pump Dry run protection By sensor/ software
Water Over Flow of Tank
Solar Low power
Over Load
AC Output Over Current
Solar Pumping Monitor Control System: The eye on solar pumping inverter , remote controll & monitoring all of information, support android & ios app, website .., Support Gprs/3g/4g/wifi model, Realtime data/chart monitoring of inverter's running information,  Control the inverter RUN/STOP,  Export running information chart,  Config the parameters of inverter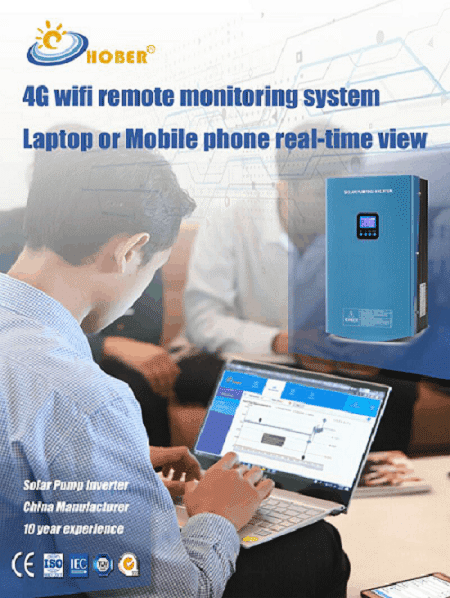 Save Your Time, Money & Labor,
Irrigating Your Farm All Year Round!
Through Creativity, Integrity & Innovation