Solar water pump inverters are the game-changers in the domain of sustainable water management. They efficiently convert solar energy into electricity to power water pumps, which is crucial for irrigation in remote or energy-scarce areas. Over the years, advancements in solar water pump inverter technology have continually evolved, reaching a pinnacle of efficiency and reliability in 2023. The right solar pump inverter can significantly impact the efficiency and environmental footprint of water management systems.
With the dawn of 2023, the market is flooded with solar pump inverters that promise stellar performance and durability. But how do you sift through the noise to find the best ones? Here's a brief roundup of the top-notch solar pump inverters of 2023, making your choice simpler and smarter.
The continuous evolution of solar pump inverter technology keeps the domain exciting and worth the investment. Let's delve deeper into what 2023 has brought to the table.
How Have Solar Pump Inverters Progressed Over the Years?
Technology Evolution has been at the forefront of driving performance improvements in solar pump inverters. The efficiency and reliability have seen remarkable enhancements, making solar pump inverters more viable for varying regions and climates, especially in Africa, the Middle East, South America, and Southeast Asia.
What Makes 2023 A Noteworthy Year for Solar Pump Inverters?
The technological advancements this year have further refined the efficiency and durability of solar pump inverters. There's also an increased focus on making these devices more adaptable to different climates and regions.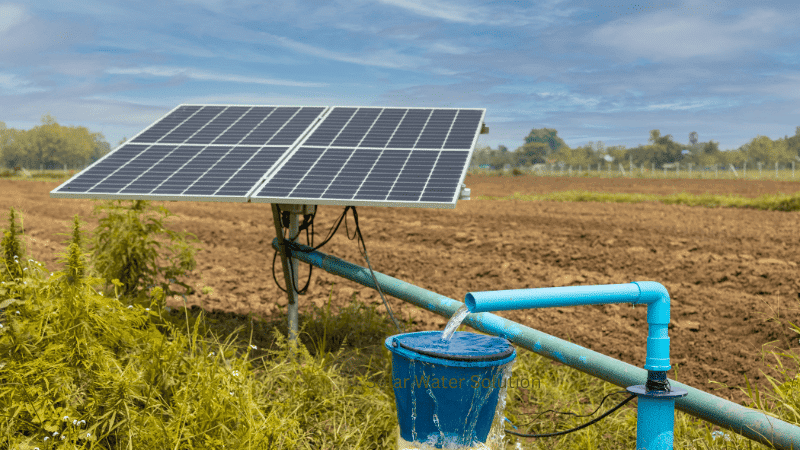 three. Top Solar Water Pump Inverters of 2023 When it comes to choosing a solar pump inverter, a few key criteria should guide your decision: efficiency, durability, ease of installation, and support services. Here, we'll briefly review the top solar pump inverters of 2023 based on these parameters.
Lorentz: Known for its high efficiency and robust build.
Grundfos: Stands out for its ease of installation and reliable performance.
Hobertek Solar Water Pump Inverter: Our very own inverter promises unmatched efficiency and excellent support services.
ABB: Renowned for its durability and performance.
Goodwe: A reliable choice with a solid track record of performance.
Four. Case Study The practical applications and benefits of using a top-rated solar water pump inverter are manifold. For instance, Epuwai Vincent, a seasoned solar pump retailer and installer from Nairobi, Kenya, has seen significant improvements in his operations since adopting some of the best solar pump inverters from this list.
The recommendations and insights from solar pump retailers and installers like Vincent are invaluable in making the right choice.
five. Choosing the Appropriate Solar Water Pump Inverter According to Your Needs It's imperative to consider a few factors when choosing a solar water pump inverter. Working with reputable manufacturers and suppliers can significantly affect the performance and reliability of the solar water pump system.
six. In Conclusion The discussion above sheds light on the top solar pump inverters of 2023, the criteria for evaluation, and the importance of making an informed decision based on your unique needs and the recommendations of industry experts.
Investing in a top-notch solar pump inverter is a step towards sustainable water solutions and a more eco-friendly world.
seven. Call to Action We invite you to explore our range of solar water pump inverter products at Hobertek.com. For personalized inquiries and wholesale inquiries, feel free to reach out. Our team of experts is here to guide you in making a choice that aligns with your needs and contributes to sustainable water management.
With Hobertek, you're not just buying a product; you're investing in a sustainable future. Your journey towards efficient and environmentally friendly water management starts here.
[END]