In the quest for sustainable and efficient water pumping solutions, solar water pumps have emerged as a frontrunner, especially in remote and off-grid locations. However, the challenge of maintaining electrical integrity over long distances remains a key concern. This is where the line reactor, a critical component, comes into play, especially for systems where the pump wiring exceeds 100 meters. The integration of a line reactor is not just a recommendation; it's a strategic investment in the longevity and performance of solar water pumps.
The Integral Role of Line Reactors in Solar Water Pump Systems
A line reactor, also known as an electrical reactor or inductor, is an indispensable component for any solar water pump system with extended wiring. Its primary function is to enhance electrical stability by performing the following roles:
Mitigating Voltage Fluctuations: Line reactors are adept at smoothing out voltage fluctuations, which can be particularly problematic in long wire runs.
Reducing Harmonics: They play a significant role in reducing electrical harmonics, which, if left unchecked, can cause heat buildup and inefficiencies.
Limiting Inrush Current: The inrush current to motors can be substantial. A line reactor limits this surge, thereby protecting the pump's motor from potential damage.
Long-distance electrical transmission in solar water pump systems presents a unique set of challenges:
Higher Resistance and Heat: Longer cable lengths introduce higher resistance, which can result in voltage drops and increased heat, potentially damaging the cables and connected devices.
Electromagnetic Interference (EMI): Over long distances, cables can pick up EMI, which can interfere with the proper functioning of the pump controls.
Implementing Line Reactors: Best Practices
To fully harness the benefits of line reactors in solar water pumps, the following best practices should be observed:
Correct Sizing: Ensuring the line reactor is correctly sized for the specific pump and system voltage is essential for optimal performance.
Quality Wiring: Using high-quality, appropriately rated wiring for long distances minimizes potential power loss and heat generation.
Preventive Maintenance: Regular checks and maintenance of both the line reactor and the entire pump system can preempt failures and ensure consistent performance.
Long-Term Advantages and Cost-Effectiveness
The addition of a line reactor in a solar water pump system is an investment that pays dividends over time. It extends the life of the pump, reduces the need for maintenance, and ensures consistent water delivery. The result is a system that not only performs reliably but also offers a lower total cost of ownership.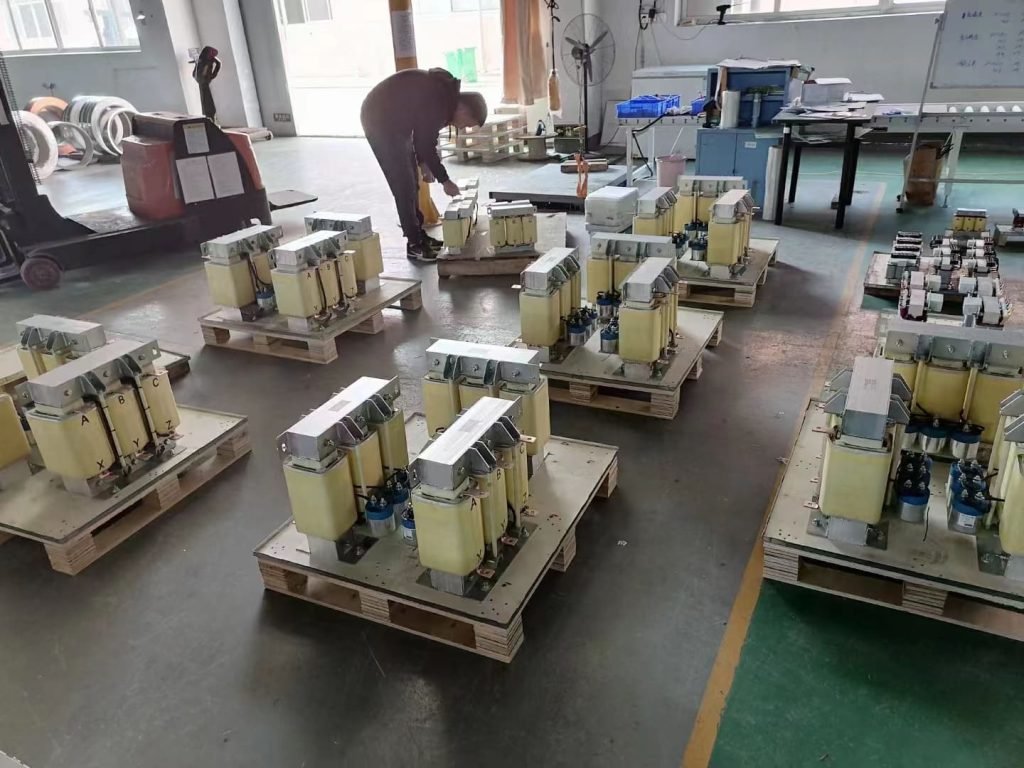 Conclusion
The implementation of a line reactor is a smart and necessary step for any solar water pump system with extensive wiring. It ensures electrical stability, protects the equipment, and extends the overall lifespan of the system. For those looking to optimize their solar water pump installations, overlooking the value of a line reactor could be a costly mistake. With the right reactor in place, solar water pumps can deliver water efficiently and reliably, even over vast distances.